Greetings, Coders,
The world is in a spectacular mess today – but might just get better tomorrow. We'll be exploring the supply glut of microprocessors plus ways to improve error notifications to perfection. Expect old-school-inspired recommendations on machine learning development, as well as a bold new way to publish technical manuals.
Access our tech bi-weekly superdose of tech adventures and misadventures that'll inspire and wow even the most sceptical developer.
It's another legendary issue created with legends - like you - in mind.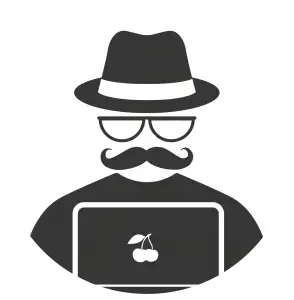 Sincerely,
Dan 'the Man' Kowalski
Editor-in-Chief, The Hacker's Tribute
Chips Ahoy!
Good news on the horizon. Unless you've been living under a mountain (I was born under one) – then you'll remember the great computer chip shortage of 2020. Yes, the pandemic exacerbated the materials needed to make microprocessors. Thankfully, suppliers are racing to make up for lost time – and with formidable force for that matter! Expect an oversupply within 18 months. What'll that mean for you? Low costs, baby – incredibly low costs!
Read more: Semiconductor Market to Grow By 17.3% in 2021 and Reach Potential Overcapacity by 2023, IDC Reports
New Machines Respect the Old School
Looking at building an ML product? The unanimous advice is to begin without machine learning itself! It sounds strange, but leading authorities including Google – yes, those clowns – recommend carrying out problems manually before setting off with your troves of data. Begin with a heuristic approach, identify the simplest correlations, and create scatter plots to build a solid baseline. Only once you're ready, young Jedi, will you be ready to hit the real machines. 'Till then, it's back to basics.
Read more: The First Rule of Machine Learning: Start without Machine Learning
Ruby on eBooks
It's more than just about the rails. Ruby is ideal for those PDF-formatted documents we know and love! Our contributor, Joser, unveils Asciidoctor – a quintessential tool used to publish technical content. The list of functionalities resembles a Christmas list gone wild, with an abundance of options and discoveries. In all, it features a comprehensive publishing toolkit, formidable build utility PDF, and the god-like power to manipulate text using scripts.
Read more: Ruby for ebook publishing
The Art of the Perfect Error
Everyone messes up. The brave ones admit it. The legends admit it with charm! Remember, when something tumbles on your site, you'll need a powerful narrative to help deflect that frustration and turn a crisis into opportunity. Some users need consoling, while others demand a compelling explanation. This post explains how to formulate your 404 with grace – so that you save face!
Read more: Improve Your Life with Long Error Messages
GitLab Hits Wall Street
Time for another optimistic story. After a Covid-induced delay – GitLab is hitting the stock market. After several years of obscene levels of funding, the company is brimming with confidence as it becomes a publicly owned one-stop shop for developers. What can we expect? All the wonders of the free market – meaning less freebies, and more premium adventures. The stock market's a tricky mistress, so be sure to watch this space.
Read more: GitLab all set to go public as revenues – and losses – rise
Knowledge is free and shared. We're always on the lookout for new insights into the world of Web and Mobile App Development.
We'll be in touch with more news, as it happens!