Digitisation keeps the world together, in more ways than ever before!
This issue brings us a world of critical advice and vital introductions. Experience the never-before experienced .NET 5 preview, and the all-new wow-inducing GraalVM 20.0. Uncover the mysteries behind R2DBC and learn about the new addition to the GitHub club!
As always, we'll continue to wow and entice you in this spectacular issue! It's about time we got some positivity out of the technological sphere!
Sincerely,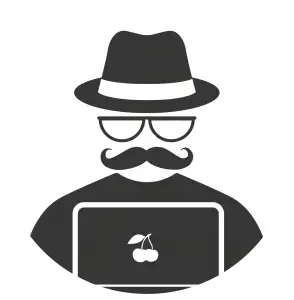 Dan 'the Man' Kowalski
Editor-in-Chief, The Hacker's Tribute
.NET – The Ultimate Sneak Preview
The 5th edition of .NET is the rejuvenating dose of freshness that we all need right now. The full version will be available in November, but we're treated to the first preview. Experience a whole new set of high-level goals for .NET 5. Dazzle in regular expression performance improvements and much more! Need a head start? Get going with moving .NET Core applications to 3.1. It should make for a smooth transition. It's going to be an exciting year!
Welcome to the GitHub Club
Linking up with the ranks of GitHub is rmp. What does that mean? Well, if 1.3 million packages with 75 billion downloads don't tickle your fancy – then I don't know what else will! As the Chuck Norris of the JavaScript world, this is going to be a fruitful partnership. Watch this space for; investment in registry infrastructure and platforms, improvements to the core experience, and community engagement. That's quite the agenda, but then again – that's quite the product!
Just Positive Reactions
Bring reactive programming APIs to relational databases through the R2DBC. That's known as the Reactive Relational Database Connectivity project. Based on Reactive Streams, it works with relation databases, embraces scalable solutions, and spoils us with an open specification. Its jam-packed full of mouth-watering features.
Images Get Native at 20!
GraalVM has just reached the 20-mark. And what a day that is! GraalVM 20.0 Windows distribution sports a shiny new JavaScript engine, a purring updater utility, and JDK enabled GraalVM compiler. Explore improvements like the GraalVM implementation of WebAssembly language. For those aching from JNI and JDK11 issues – a new JDK flight recorder will save your bacon as well! See the full feed now!
Be Visual
Alessandro Ambrosano takes us through tackling a Qt project, through Visual Studio Code. Learn how to set up a workspace, get the right extensions, configure files – and how to run them. Get ready to set up a code model too! No matter what your C++ or Qt project, this should give you the fundamentals. For more info, be sure to watch this space!
Knowledge is free and shared. We're always on the lookout for new insights into the world of Web and Mobile App Development.
We'll be in touch with more news, as it happens!