Greetings Coders,
It's Androids on 'roids! We're going to rock through some of the biggest improvements and processes for the world's most lovable mobile platform. Find out the powers of migration to material components, learning the bad from the 'good' repository patterns, third-party dependencies, unit testing with Spek, and the simple approach to understanding Dagger.
We're thrilled to bring you a powerful rejuvenation to your Android development. Consider it a vitamin dose, brimming with energy – destined to power up your projects into the future.
Our issue is choc-full of health, both for the soul and circuit!
Sincerely,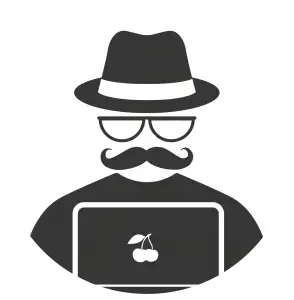 Dan 'the Man' Kowalski
Editor-in-Chief, The Hacker's Tribute
The Great Migration
The old king is done. Long live the king. The design support library was once the choice for codebases. Now, with Material Design Components you can take advantage of material theming, new widgets, dark support, and more. Explore the advice, watch the video, and take in the wonders of the new Android regime in all its splendour!
Get Real
Not all repository patterns were created equal. In fact, many are riddled with holes and traps, and all kinds of malicious treachery. Avoid DTO returns, endpoint-based repositories, and other calamities with this informative piece by Denis Brandi. Explore Domain Models, Data Mappers, and Different Data Source Models to create a bulletproof pattern now!
Can You Hear My O.S.S.
List your Third-Party Dependencies Licenses with unprecedented ease and simplicity. Bring these facets to life and create a tantalising interface while you're at it! Learn how to add the plugin, customise activity, update themes, and much more. There's even a beacon of a visual example presented to help get you up to speed.
Write with the Best of 'Em
Unit testing in Android sounds like skating on thin ice. But fear not, because with Spek, that endeavour could not be more of a pleasure. Learn to master the art of Setting up Spek and JUnit5, Initialisations, and differing DSL styles for writing test cases. Your Android project is in for some rejuvenation indeed!
Our Maximum is a Minimum
Why complicate things when the simplest formula can help enlighten newcomers to Dagger. Get up to speed with this uncomplicated post, that will help you whiz through Annotations, Implementation Strategies, as well as a completely down-to-earth advice thread. Keep it simple, Steven. Because who ever said Dagger was meant to be gruelling?
Knowledge is free and shared. We're always on the lookout for new insights into the world of Web and Mobile App Development.
We'll be in touch with more news, as it happens!