My Incredible Hackers,
We're making this the issue of a generation! New AI with FIFA, MS Edge monetization, and sneaky baby phones – the world of technology is packed with insane surprises. For those worried about the Orwellian technologies of our time, take a look at the lighter side of matters. We'll also reveal the latest Qualcomm Snapdragon, as well as the latest and greatest Arduino UNO!
With 80 issues in the bag, we're well on the way to becoming a hall of fame publication!
Let's do this!
Sincerely,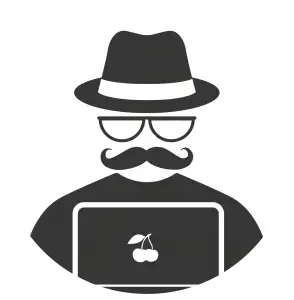 Dan 'the Man' Kowalski
Editor-in-Chief, The Hacker's Tribute
Gooooooaaaaaaaaaaaaaaaaaaaal-gorithmic
This new tech looks at the next FIFA world cup – and why AI might have a decisive role in determining offsides. Yes, offsides, a notorious foul that can sway even the mightiest of football teams. Where humans once determined this rule's violation, it has become increasingly common for referees to use digital tools. Now, it might be making the decision automatically. Will the next world cup become a calculable outcome? I don't know, but I know it'll get more difficult to dispute with a robot!
Semi-automated offsides trialled at Fifa Arab Cup and could be used at 2022 World Cup
10 million Arduino UNO's!
What a way to celebrate a milestone. Arduino's famed chips are going on sale in miniature collectable form. As a way of marking its 10 millionth sale, users and ultra-fans have a chance to own a replica of its widely-known Arduino UNO development board. As any precious symbol deserves, it'll be available in limited edition black and gold – such swanky style, Arduino, we're impressed.
Arduino Celebrates 10 Million UNOs, Launches the Tiny Collectable Arduino UNO Mini Limited Edition
Microsoft's Edge of Monetization
There's much to complain about when it comes to the inbuilt Microsoft web browser. But we'd like to turn our attention to another aspect of the digital experience – and that's monetization. We find it in gaming apps, and other free downloads, but to see Microsoft offering a financial services add on has earned it some negative feedback online. On the one hand, they're trying to help. On the other, it's a paid service, advertised straight to you. Microsoft doesn't really need the money, after all, right? You be the judge!
Introducing Buy now, pay later in Microsoft Edge
Pretend Baby Phone that's an Actual Phone
Fisher Price has made children's toys for generations, and they've always gone with the times. But this next creation merges the wild imaginations of children along with miracles of modern tech. This baby phone enables you to make calls to parents' mobiles, thereby formally introducing your young one to the world of digitisation. As they say in the business, it's never too early!
Chatter Telephone™ with Bluetooth®
'Achtung minen' this Christmas!
The tradition lives on this holiday season, even at Microsoft, with #windowsugly sweaters. For those with a taste for nostalgia, dive into the explosive atmosphere of Minesweeper! Bring back memories of frustrated hours spent at the keyboard right to the family table and swap stories of 'ah, nearly had it' and 'what a stupid game this is.' I'm getting mad just thinking about it. Oh, and this frustration available in the US only. Sorry Europe.
Microsoft Minesweeper Ugly Sweater
Snap into action
A chip with lightning speed performance, outrageous cameras, and better AI… we don't mean to advertise, but if there's something to throw under the Christmas tree and impress your kids, then begin with this. Better security and multiple cores allow a powerful experience that'll make you ready for everything 2022 will throw at you. What more could you want from a Qualcomm Snapdragon 8 Gen 1?
Qualcomm's new Snapdragon 8 Gen 1 chip is here to power the Android flagships of 2022