Hackers, hackers, hackers,
You're in for a treat! But first, put your mind into something productive. Ukraine needs your avid typing and clicking skills. So, be sure to sharpen those abilities of yours and help our neighbours out! Don't forget to explore the Go programming language, the Stunner module, and keep loud about Hush – another new programming script looking to make an impact.
Don't forget to learn about the attitude-sickness of modern AI. Apparently, nobody can tell if it's being sarcastic, dishonest, or sincere. Just like me - and I'm going to keep it that way.
Sincerely,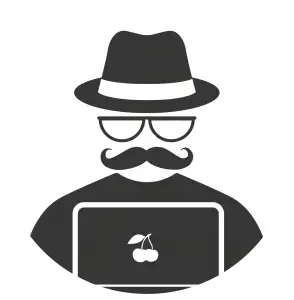 Dan 'the Man' Kowalski
Editor-in-Chief, The Hacker's Tribute
Tech Ukraine
As always, we're on the lookout for ways to help our fellow digital brethren in Ukraine. See the site for all the options and possibilities a hacker needs to assist in the war effort. Donate your time or your money and get involved in maximising your skills in places that appreciate it most. Discover a better way to help, and for some of you – to find a real purpose in life!
Read more: https://techukraine.org/
Oblivious AI
Despite the level of technology and sophistication, AI is opaque. The fact is, we can't tell if it's lying, or telling the truth. I think, worse of all, that these machines might have even mastered the dark art of sarcasm and attitude. Read this post to find out if your AI device is telling the truth, or issuing wholesale lies. Find out if this has broader implications for the economy, or if this flaw might just be the saviour we need.
Read more: https://www.theregister.com/2022/04/25/machine_learning_verification/
Loud about Hush!
This ultra-modern shell scripting language offers constructs for speedy invoking, as well as a mishmash of interconnecting external programmes. You can typically find this in Unix systems, or infrastructure-based programming. Learn everything there's to know about this language, with a rationale, and even step-by-step instructions. Just don't be silent about it!
Read more: https://hush-shell.github.io/
Go Learn Go
It's time to learn test-driven development with Go, the programming language designed by the snappy minds at Google. Read this extensive post for information on its development, as well as cases for and against the language. But if you're keen to pick up and deploy this exciting tool, then you're in for a treat, with an extensive list of menu options.
Read more: https://quii.gitbook.io/learn-go-with-tests/
I'm Stunned
A tool used to test and operate STUN, TURN, and TURN over TCP software is certainly bringing with it some stinging punches. Get psyched to open a local socks proxy near you, and divert traffic via the TURN protocol. Understand everything, from workflow to licensing now!
Read more: https://github.com/firefart/stunner