My dearest hackers,
Endings are just another word for new beginnings. As one of the world's most iconic devices sees its last Apple update, the tech universe will embrace new possibilities. And those are right here in our latest issue! Innovations are our bread and butter, as you'll see with password-less authentication, affordable LIDAR, or some of the darker forms of technology – Smishing.
Meanwhile, if you know any Ukrainian tech start-ups in need of a helping hand, we have info about that too!
So, time to change the world, one switch at a time. First, you'll need to click.
Sincerely,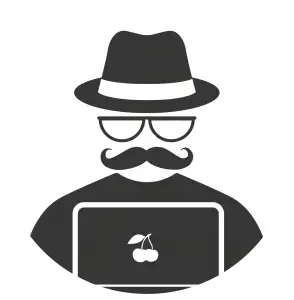 Dan 'the Man' Kowalski
Editor-in-Chief, The Hacker's Tribute
HiPod, ByePod
Apple's landmark musical machine is seeing its last days. For years, the Californian maker of all things digitally prestigious has announced the end of the iPod. But don't worry too much. If you're looking at a handheld device that'll keep you occupied with apps, music, and trivial features to distract you from life's more meaningful aspects – like family, friends, and the poetry of nature - then don't worry, they still make smartphones. Maybe they'll go away too someday. Maybe…
Read more: https://www.apple.com/newsroom/2022/05/the-music-lives-on/
Ukraine Start-up Fund
Private enterprise is a pioneering way to put minds to work, hearts to ideas, and money to wallets. When it comes to Ukraine – it's more than just raising the quality of life – it's about rebuilding a nation, and help realise its infinite potential. Already and IT powerhouse, Ukrainian start-ups are encouraged to reach out to this special Google fund for a vitamin injection of sweet, delicious cash. So, if you know anyone… now you know where to push them!
Read more: https://www.campus.co/europe/ukraine-support-fund/
Forgot Password?
Nobody remembers. And if you do, chances are, someone else will know your 'special secret code' soon. Authenticating with an alphanumeric password is so '20th century.' That's why Yahoo Japan has been scheming password-free logins, and with stunning results. All it took was some SMS or Authenticator-based authorisation, and logins improved by at least 25%. Read this case study on how WebOTP API and FIDO can drive password-less UX in your next digital creation!
Read more: https://web.dev/yahoo-japan-identity-case-study/
Smish and Smash
There's a new kind of hack attack out there. It's the SMS-based phishing scam, called 'Smish'. That's right, that handheld smartphone with all the secrets to life, might be a new frontier of danger! Read this post for a complete overview of what it is, what it looks like in everyday life, and what you can do to keep it at-bay. And you thought texting was healthy…
Read more: https://zitadel.ch/blog/smishing
LIDAR of the pack
Augmented reality kits were once the dreams of gazillionaires. Yet, thanks to Apple, they've democratised this technology, making LIDAR cheaper than ever! With this solution, it's possible for every Tom, Dick, and Harry to create a camera-supported virtual interface for just about any exciting purpose. The future might certainly be low-cost AR – and that can only mean good things. Click the post link to see what this means for you!
Read more: https://www.theregister.com/2022/05/11/ipone_lidar_future_of_ar/