To my favourite hackers in the world,   
This time, Hacker's Tribute is about new technologies, but they do not quite work the way we imagine. Drones falling from the sky before breaking the world record? Check. Manipulative virtual reality metaverse designed to monitor all your senses? You bet!
But we will not just revel in failure. Aside from taking a look at a rather grim user data telemetry issue, we also invite you to rejoice in Windows 11's normalised and logical naming process. No one expected this. 
Welcome, and keep reading! 
Sincerely,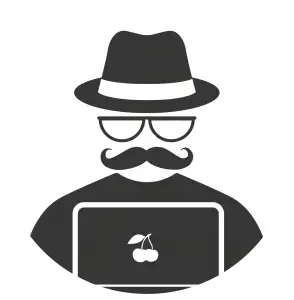 Dan 'the Man' Kowalski
Editor-in-Chief, The Hacker's Tribute
Metaverse – or Meme? - Gone Wrong 
It's time again to get a little cynical. We try to avoid it as much as possible out of sheer politeness, but unfortunately it rarely works. But, hey, good intentions count, right? Indeed, the road to hell is paved with good intentions, as evidenced by the case of Horizon Worlds immersed in VR, which was marked by strong meme reactions following Zuckerberg's robot selfie in a 90s graphic. The point to focus on, however, is not a metaverse gone wrong, but the underlying problem of surveillance and the fight against our privacy. Dive in to learn how to think like a big company rather than a real person. 
 https://www.theregister.com/2022/08/22/metaverse_opinion_vr/?td=rt-3a 
Just One More Day!
We all love a good success story - a person with problems who goes from zero to hero by starting a global and extremely profitable business. Or someone lucky enough to break world records. Sounds familiar, right? Except when it's not. Such was the case with the test flight of the solar-powered drone manufactured by Airbus for the U.S. Army. It lasted 64 days! That seems almost impressive, were it not for one simple fact: It would have broken the record for the longest flight if it had stayed in the air just one day longer. In the end, however, it crashed somewhere in Arizona. We are not surprised about that last part, are you? 
https://www.theregister.com/2022/08/23/zephyr_drone_record/ 
Think Like an Evil Corp, not like a Human
If you are curious about what space quests and on-site mission control NASA have to do with collecting data and improving applications, we invite you to dive into telemetry. And if you are rightfully concerned about the amount of data gathered about you, check out this guide on how to try disabling telemetry in VS code. We do not promise ready-made solutions, but we would like to encourage you to think about it and be aware of it.  
https://www.roboleary.net/tools/2022/04/20/vscode-telemetry.html  
No More Baffling Update Names
Tired of being constantly in the dark about which system update or patch to install next? I have unimaginable news! I And I will not blame you if you do not believe me. Call me an optimist (I'd rather not), but it's possible that Microsoft is finally making the naming scheme for Windows 11 updates clearer. Thanks to the keen cyber-senses of Twitter user XenoPanthe, the world's attention is focused on the new update name, which has been changed from "22H2" to "Windows 11 2022 Update." There you have it, simple and not confusing. It was not so difficult after all.  
https://eur03.safelinks.protection.outlook.com/GetUrlReputation