2022 was predicted to be a fruitful year for software engineers when it comes to the possibility of finding interesting and profitable job opportunities. However, it was said to be the other way around for employers searching for new IT employees. 
That's not an exaggeration. According to a survey conducted by Coding Game, 61% of recruiters have suggested that hiring good software developers would be the biggest challenge in 2022. And it proved to be correct. 
While software developers were drowning in job offers and could easily pick through them, employers struggled to fill in their vacancies. Finding the right fit for the software development position became quite a challenge. 
How, in these difficult times, find the right software developers for your company? Join me to find out. 
Why It's so Difficult to Hire Software Developers 
Right now, the IT sector is facing increasing labour shortages.  Before we skip to our list of tips and best practices, it's worth lasering in on the reasons behind this challenging situation.  
The shortage of software developers is the result of the rapid acceleration of the digitalisation process across various industries and the aggressive influence of technology on different areas of our lives.
Technological advancements are pressing more and more businesses to go digital, and the demand for IT specialists continues to grow each year. In fact, according to an Indeed survey covering the topic of hiring managers and technical recruiters, as many as 86% of the respondents said that it's challenging for them to find and hire software engineers. 
This situation has led to companies looking for the same IT workers across completely different industries. Given the growing demand for software developers, software engineers have become a valuable resource for nearly any company.   
Challenges of Hiring Software Engineers 
Let's discuss the biggest software developer hiring challenges. 
Limited pool of qualified candidates 
Employers often struggle to find qualified developers as most of them lack certain technical skills necessary to do the exact job they want to fill in. Even though the job market is brimming with software developers, finding and hiring the one that fits your company and meets the candidate profile can be very difficult due to the limited tech talent pool for the technology or the exact skills you need. 
In the case of more obscure technologies, you'd likely be forced to keep looking for candidates longer or respond to the special demands of potential candidates, for example, offer a competitive salary or attractive development programme or additional employee benefits – something exceptional to attract the best tech talent. 
High recruitment costs 
Many businesses and organisations underestimate the complexity of a recruitment process, especially when hiring IT professionals. It takes lots of patience, time, skill, and money to find the right fit for a position. 
On top of that, the cost of hiring engineers doesn't only consist of employee wages and benefits, as the entire process of recruiting and hiring IT professionals is time-consuming and expensive. According to the Society for Human Resource Management, it can take an average of $4,129 and 42 days to hire a new employee to fill in the vacancy.  
Moreover, tech candidates are known to expect high salaries and compensations when joining a new company. Unfortunately, the shortage of qualified developers and financial demands often give companies no choice but to risk hiring software developers that may not be a good fit or recruiting freelance workers for the short term. 
High competition 
75% of recruiters have met candidates who rejected an offer, and 53% of them did it because they received a better offer, according to the Jobvites 2018 Recruiter Nation Survey. 
In the talent-driven market, only the strongest players and the most competitive offers win. Tech giants, large organisations and small businesses must fight for the attention of potential candidates. And that's not a fair game. 
Hiring strategies that proved time and time again to be successful no longer work because there are simply too many companies trying to access the same pool of candidates. Now, almost every company needs an IT specialist. 
Speed of recruitment 
With such high demand for hiring skilled software developers, it's absolutely important to act quickly, especially when it comes to conducting a recruitment process.
Unfortunately, searching for candidates is a race against the clock and it's crucial to get them to a job interview before someone else hires them. 
Hurry up, as according to CareerBuilder, 66% of candidates don't even wait two weeks to hear back from an employer before they switch to another opportunity.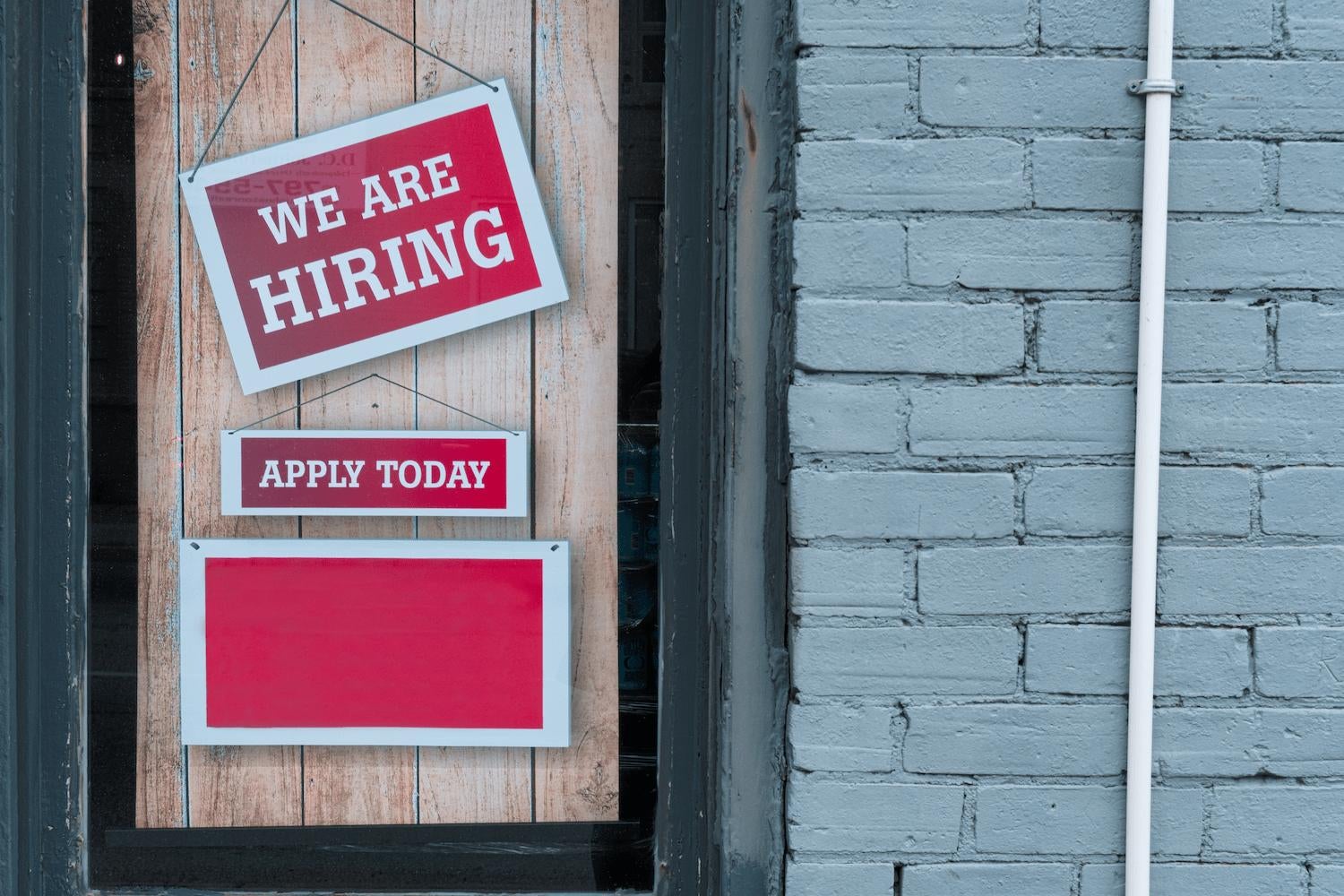 How to Hire IT Professionals – Tips and Tricks 
Here are some best practices on how to find the best IT specialists for your company.
Create your ideal candidate profile 
Before starting an active search for employees, it's crucial to know exactly what you expect from your candidates. Writing down an ideal candidate profile can help you with that. 
Creating an ideal profile can help you write a strong job description and come up with a compelling job offer and formulate interview questions that can help you assess future candidates. 
In your candidate profile, you need to outline what kind of developer you need, what programming languages they need to know, and what soft skills you expect them to have. 
Don't Rely Entirely on Resumes & Qualifications 
Evaluating your candidates based only on their educational qualifications and resumes may be a grave mistake. By taking into consideration only the professionally trained, you are certainly missing out on a large talent pool. 
With an increasing number of software developers being self-taught, considering only academic credentials would simply exclude potential highly skilled candidates. As often as not, it's not the degree but experience that matters.  
Don't skip the interview 
When it comes to working with people, it's not all about technical skills. Of course, it's important to find developers who meet the rules and requirements and have hard skills for the position, but soft skills are also of utmost importance. 
Even if you already performed a technical interview, you should still consider hosting a behavioural interview to meet the candidate and make sure they will be a good addition to your team and that they fit your company culture.  
Final thoughts 
The demand to hire skilled and experienced tech professionals is not likely to fade anytime soon. There's no point in fighting a losing battle – your company needs to adapt the recruitment process for software developers to current challenging conditions. 
To effectively hire software engineers, you need to make the recruitment process short, streamlined, and productive. It's important to create a hiring procedure that provides the best possible candidate experience while testing their ability to deliver high-quality software. 
Good luck with your search!