Hello, fellow hackers of the world!  
I must say I have not anticipated such a wave of gripping programming and tech news in the last weeks. So, here we come, , whetting your appetite for good! Hacker's Tribute is here to take a slightly less serious look at Lenovo's brand new near-smart glasses, laughing a bit (but in the way a hearty uncle pats his coder nephew on the back) at the naming of the new generation and the shockingly fast USB port - again, almost vr 5! 
Raise an eyebrow tastefully as you marvel at D&D character tables in Excel and wonder about code sandboxes (we will too!).  
The most infamous tech journal in the world covers it all and even more in this week's issue. 
 Sincerely,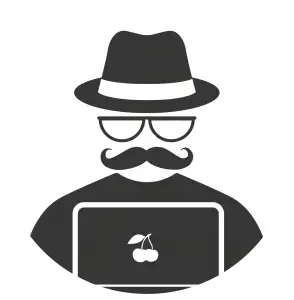 Dan 'the Man' Kowalski
Editor-in-Chief, The Hacker's Tribute
Be careful what you wish for  
As humanity, we have always sought ways to access virtual reality. Perhaps our own is not immersive enough? Or maybe we are just fanatics of high tech and futuristic gadgets, who knows. Either way, now some of the imaginings from your favourite sci-fi shows like Upload or Black Mirror have a chance to become reality. How about SF, glasses that let you access VR or surf the web? Lenovo has led the way, launching a wearable display that acts as a personal monitor - but for your eyes. It may not be available outside of China, but at least 59% of the world's population can get their hands on it.  
https://www.theregister.com/2022/09/02/lenovo_wearable_display/  
Spreadsheet pixel art – say what?
It's time to get back to folk culture. But we are not talking about your local choir or little figures of Vikings (although that would be cool, right?). Do not be shy and dive into the world of folk interfaces, which are the very definition of creativity. Reworking software to use it in a different way than the developer intended is just the beginning. If you are curious about how to edit music tracks in excel, or how to create a D&D character diagram, we are here to spread the news.  
https://maggieappleton.com/folk-interfaces 
Super-fast cloning...
...but not of humans, but of our beloved code chunks! Devs from CodeSandbox tell how they managed to show your code not static, but actually running - for everyone and within 2 seconds. It's not limited to code that only works in the browser, and the core idea is to create "clones" of the environment. How does it work? It's based on virtual machines, so you can share your project and allow others to collaborate. You can read more about it below. You will not regret it. 
https://codesandbox.io/post/how-we-clone-a-running-vm-in-2-seconds  
And Super-Fast Next-Gen USB
That's right! Unbelievably, the upcoming USB port could be one of the fastest we have ever seen. To satisfy our technical appetite, I'll share some specs - be prepared to run at up to 80 Gbps with both the current 40 Gbps passive USB Type-C cables and the new ones. Something does not add up here, trough. It seems strange to call this just "version 2.0" of USB 4, since the speed jump deserves the mighty name - USB 5.  
That should not surprise us too much, though, as USB is notorious for its somehow clumsy naming conventions, which include USB 3.2 Gen 2, USB 3.2 Gen 1×2, or USB 3.2 Gen 2×2 - you better name it. 
https://www.theverge.com/2022/9/1/23332838/usb-4-version-2-80-gbps-thunderbolt