Currently, Zonifero can be divided into four segments, creating a complete solution finding its place in modern offices.
The backend, API, and an admin panel are optimised with performance in mind, as even thousands of users can use the system, depending on the size of a company or an office building. The system is being hosted on a virtual machine on the Azure cloud and is written with Python, followed by the Flask and Django frameworks. To accelerate the content delivery, we've chosen a Nginx web server.
The central database is hosted on Azure cloud, as Azure SQL offers very good performance parameters, as well as accessibility and security.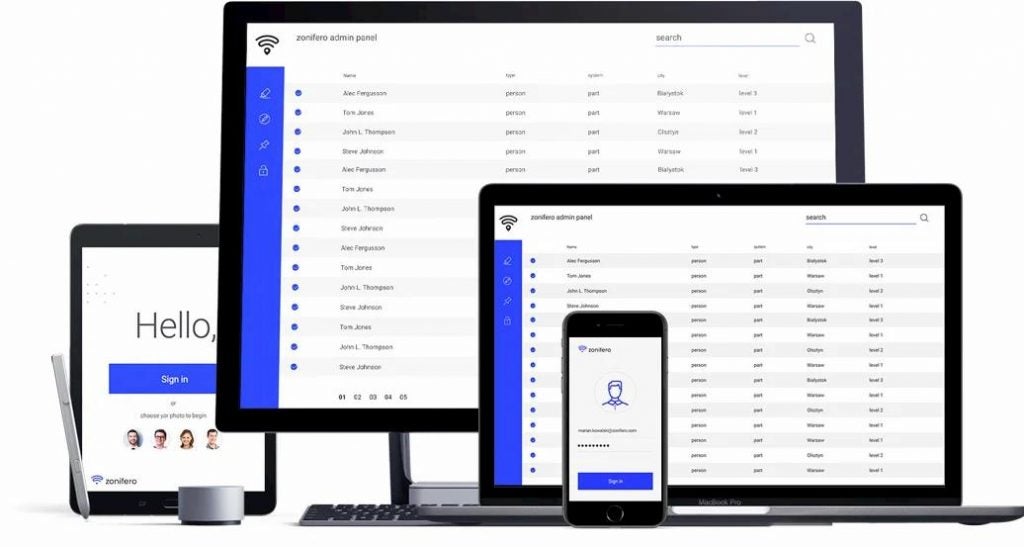 Mobile application is available on two major platforms: Android and iOS. Zonifero's Android mobile app is written in Java and Kotlin, using Room database and Retroit for API communication. IOS mobile app is written in Swift, with Alamofire HTTP networking library to communicate with APIs.
Finally, Zonifero's web application enables our clients to use our solution also as in a browser. For this, we've chosen React, a library for creating user interfaces, and TypeScript as a programming language. Redux and Redux Saga support managing the state of a web app, which is hosted on Azure cloud.