Ho ho ho, my cautious hackers!
When you've released 60 issues of the world's most notorious tech publication, it's safe to say that Christmas has come early this year! That's why we're celebrating early, with everyone invited. Don't miss the obvious, and not-so-obvious headlines making the digital front page.
Google's mini-break earlier this week will surely get a mention. Cyberpunk's hiccup might have the internet ablaze, but still retains a unique and telling message about humanity and its love for augmentation. GitHub has made a bold move to cut the cookie calories. StumblingOn adds a touch of spontaneity to our lives. And Microsoft releases its password manager. That last one doesn't even require a witty remark!
Behold – 60 fabulous issues. And they couldn't have come at a more festive time!
Merry Christmas, and a Happy New Year!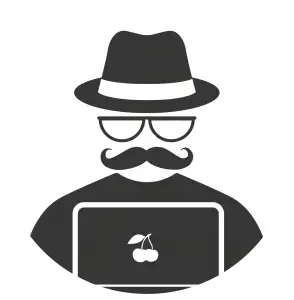 Dan 'the Man' Kowalski
Editor-in-Chief, The Hacker's Tribute
Google Got Gagged
Where were you when it happened, on Tuesday, 15.12.2020? The bread and butter of the internet, Google, (temporarily) went down and dragged its products down with it. Gmail, YouTube, and even the search engine took a pause – leaving the world on the brink. Servers also took a toll, with email accounts locking down. It's a rare non-event, mainly affecting those working on Google Docs, or not-working on YouTube. Keep your eyes open for cancelled emails, email loss, and non-verified accounts.
Why Cyberpunk 2077 Matters
CD Projekt Red has made the headlines with all the pomp and fanfare. Highly-anticipated, overdue, and packed with glitches – this must-have Christmas item is already no stranger to the press. But beyond the classic fanfare / self-entitled complaints against the video game is something richer. What recurs is a theme of technology prevailing over our well-being and common sense. It's a powerful narrative, with strong echoes of Black Mirror. Learn why it has implications for our society.
No Cookie Monsters Here
Leave the biscuits out for Santa, because GitHub has spoken. Cookies are out. And UX is in. The site's admins now wish to eliminate the notorious 'cookies' banner completely. All that was needed was removing non-essential cookies. There's a clear lesson for other sites. What is the trade-off between harming your UX with a large cookies banner, and retaining users' data to sell off to third-parties? All a company needs to do, is decide – is our privacy worth the hassle?
Fight the Chaos with Chaos
When our world throws predictability out the window, you'll be forgiven for losing your sense of direction. 2020 draws to a close, with the year's plans throwing us relentless beatings. Sometimes, a remedy to a crazy world is an equally unreasonable approach to life. StumblingOn offers just that, with a wholly randomised selection of websites. Some may shock and surprise you – but that's the point! To borrow from Shakespeare, "cry havoc, he who fought chaos with chaos…"
Forgot Password? Forget Password!
Because your ingenious 'ChocolateMilk2020!' barrier is merely a sweet formality for today's hackers, Microsoft, a technological monolith – presiding over life as we know it – brings us a new password manager – in a sensible package. Expect password autofill in web and mobile versions as well as sharing across multiple devices. It's not a novel product, nor is anyone rolling out the red carpet. But a home-grown security tool from Microsoft might be what you need.
Knowledge is free and shared. We're always on the lookout for new insights into the world of Web and Mobile App Development.
We'll be in touch with more news, as it happens!