Dearest Hackers,
Strange times call for strange stories. We've got quite the crime story for you, with some exciting debuts of compressors – to keep things neat, automated response systems – to nurture your antisocial side, an eye-opening advice column on HTML simplicity, and a DIY piece on intuitive dashboards that won't distract!
In the spirit of simplicity, cleverness, and exploration – we bring you yet another award-winning issue. As always – we're bordering on the incredible!
Welcome back.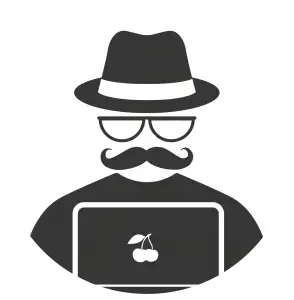 Dan 'the Man' Kowalski
Editor-in-Chief, The Hacker's Tribute
The Great Ironic Stack Hack
It's a textbook cybercrime. Stack Overflow, a household name in developer websites, has experienced a breach dating back to May 2019. What makes this a hot topic, is that in an almost Batman-like fashion, a hacker has infiltrated the site, but not before consulting StackOverflow.com for tips on how to 'dive a little deeper'. Damage report? 184 user IP's, emails, names, and the website's source code – containing its Twitter API key. It's quite the successful haul, for a despicable criminal. By the way – it wasn't us. Promise.
Compression Impossible?
Keep things neat, tidy, and packed so tightly, you risk setting off a nuclear reaction. With LZ4 you have a lossless compression algorithm providing compression speed at over 500MB/s per core, or +0.15 Bytes/cycle. Relish in the decoder's rapid power of multiple GB/s per core. And where compression derivatives matter – this one takes the cake – with LZ4_HC, trading customizable CPU time for compression ratios. Oh, and it's open source! For more exciting developments, see the link.
Keep HTML Simple, Save the World, Get the Girl
So, you're fresh on the market, and looking to make a name for yourself – eh? Eager to amaze, you'll build the world's most stunning site, with widgets a-plenty, and enough layers to put Napoleon cakes to shame. But if nobody can see it, then what's the point of overcomplicating your site? Terence Eden explains the art of the simple HTML. His post reminds us that not all use the best browsers – which tells an important lesson in developing advanced websites. Very worth the read!
Automate and Liberate with GPT-3!
Who has time for real human interactions? People are tedious, demanding, and shockingly predictable. If you hate your fellow sapiens, then wow – do we have the technology for you! Using GPT-3 is your next web tool for materialising compelling answers to even the most eye-watering business questions. Conquer the summit of customer service, nail those KPIs, and automate your brave face when asked about revenue streams. Automating is not cheating – it's streamlining. Now that's utopia!
Kindle Your Dashboard
Kindles are an easy-going device. They never shine too brightly or beep unnecessarily, and can go minutes without a full charge. These qualities hint at days of simplicity and avoid the haphazard lifestyles of the smartphone – which until now, has been our go-to for weather dashboards, notice boards, and even our clock. But imagine a dashboard that's paper-like, and strangely soothing. If you're thinking of a homemade Kindle dashboard – then you're right! Check it out – it's as stunning and relaxing as content absorption can be.
Knowledge is free and shared. We're always on the lookout for new insights into the world of Web and Mobile App Development.
We'll be in touch with more news, as it happens!