Hackers, glorious hackers,
The digital sphere is yet another realm where we must put our heads together and challenge adversity. Our issue commemorates Easter, that being, with abundant caution. We'll unveil the scams and attack vectors of malicious actors, while giving some insight into combining legacy tech with modern display systems. Our issue will also examine so of the Easter eggs found in tech solutions of 2022, among other goodies.
Readers, have a happy Easter. We'll remain as aware and vigilant as ever, while holding true to our cynicism and sarcasm. It's what we're good at, after all.
Read on, and welcome!
Sincerely,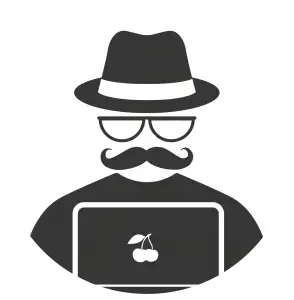 Dan 'the Man' Kowalski
Editor-in-Chief, The Hacker's Tribute
Finding Easter eggs
Technology has a lot to offer on the surface, and even more behind the scenes. Easter eggs are hidden bonuses, features, or signatures found inside games and programmes. In the spirit of the Easter bunny itself, we'll share some of them with you. Most Easter eggs are easy enough to find – whereas many can disappear for decades at a time. Windows' first edition managed just that; an egg found after 37 years. We do wonder if the person laying that egg continued to be excited after this overdue find, or if the hype melted away…. Let's see.
Read more: 5 Weird Windows Bugs & This Windows 10 Easter Egg Managed to Stay Hidden for 37 Years
Eggs in One Basket?
They say that to mitigate risk, it's best to keep assets spread about. But in the end, if someone gets access to your security and login credentials, it's game over. The best defence is to be on top of the privacy game. Flick through this post for an overview of everything there is to know about privacy software, modules, definitions and more. We guarantee that a read of this blog will stop any attacks in their tracks. So, if your eggs remain in the same basket – you might as well keep them private.
Read more: Personal Security Checklist
Bad Apples and Rotten Eggs
So, it's official. Somebody doesn't like Apple. We're here to learn about it. Apparently, tech persons are very opinionated – who could've known? At this crucial juncture, we'll find out why the software at one of the world's most iconic computer companies continuously fails to hit the mark. Explore this entire rant, and take a moment to deconstruct the insults – they might just point to some stunning revelations!
Read more: Impressions from a First Time Mac User
Old Computers with a New Face
Medusa is a notorious face within the Greek mythological community. Yet, there might just be a way for her to redeem herself. This Medusa is a specialised gizmo that lets you connect old computers to modern displays, such as monitors and projectors. It's not the first device to attempt this feat, but this one's faster, cheaper, and more efficient than ever. Sounds like a familiar marketing ploy? Well, we used it for a reason!
Read more: Medusa Official Description
Easter Scams
The internet is out to get you. But don't close that laptop just yet – it's time we gave cyberspace another chance. Begin by understanding this year's most wanted malware and some of the latest Easter phishing scams to hit the net. From top vulnerabilities to mobile malware, there's a world of digital threats that are preying on the honest. We have their names, so use this list to your advantage.
Read more: March 2022's Most Wanted Malware: Easter Phishing Scams