Dearest hackers and coders,
We're always on the look out for impressive things. And there's nothing more awe-inspiring than the idea that you could upload close to 2 million YouTubes. As long as it's for a good cause, then you've won our hearts. We'll also take a peek at Nvidia, crafty designs, plus a special app that lets you run dev-ops on your Mac. Don't forget GitHub – there's always that!
Lead on, and let's go!
Sincerely,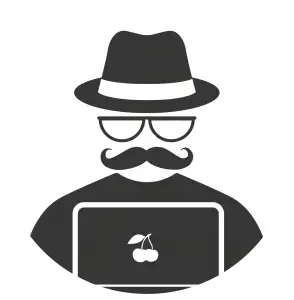 Dan 'the Man' Kowalski
Editor-in-Chief, The Hacker's Tribute
Gitlab is 15. Get some!
It's a real breakthrough. GitLab is gracing us with its 15th edition, packed with features to make this profession all-the-worth it again. Expect the likes of container scanning in all tiers, internal notes, a whole lot better link to external organizations, contacts, and about 40 other improvements that will improve your work life, personal ambitions, and contact with your long-lost friends from college.
https://about.gitlab.com/releases/2022/05/22/gitlab-15-0-released/
edgy designs… because
Sometimes, we all need to stand out. In fact, in this digitally-cynical industry, it's the only way to survive. That becomes a cat & mouse game which requires time and investment. How we approach UI is essential – which is why this article is certainly worth the read. Rebellious design is all the rage, so, sink your teeth into this blog post to get a complete understanding of how we got there, and what you need to do to morph your page from its aesthetic ash heap and into the phoenix it could be.
https://eyeondesign.aiga.org/the-era-of-nonchalant-web-design-is-here/
Nvidia's promise to you
It's gonna be like this every year. As far as updates are concerned, consistency is golden. Nvidia pledges to deliver on annual updates across CPU, GPU, and DPU lines. And we're ok with that! Get ready for new GPU architecture every 24 months – plus a special study that reveals their famed RTX is blasting shooting games into the next level. Finally, some good news.
https://www.theregister.com/2022/05/24/nvidia_enterprise_product_release_cadence/
2m YouTube Uploads?
We didn't know it was possible. Quite frankly, we don't want to know. But we're impressed, nonetheless! He's not a bot, by the way. This good Samaritan posts questions and answers to individual Linux questions, with simple text-based videos. Ok, so at the time of this posting – he issued 1,954,000. That's roughly about a video per minute throughout his career. How many did you post? That's what we thought – go sit down.
https://thenewleafjournal.com/leaf/man-uploads-2000000-youtube-videos/
Native macOS App for Devs
They say it's revolutionary. No dockers, virtual machines, and you'll be able to carryout all your devops on your Mac. Simultaneous project running, instant performance, and apparently it goes easy on your CPU too. It's standalone, and even let's you carry out your top secret missions using a build-in self-configuring reverse proxy. Now that's mildly intriguing. Maybe impressive!