Hello, Real People!
We're defeating the robots and keeping an eye out on any future threats. Take note of tips to reset your social media algorithm, send iOS messages at precisely the right moment, examine a future post-Git, and visualise data in ways never experienced before. We're on the lookout for mischievous and empathetic robots bent on deceiving humans – so don't miss this issue, to get a real perspective on our relationship with bots!
Proceed with caution…
Sincerely,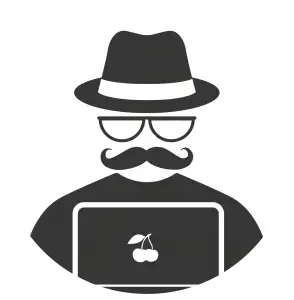 Dan 'the Man' Kowalski
Editor-in-Chief, The Hacker's Tribute
Resetting the algorithms
It's time for a second chance. Show those social media algo-robots you're more than just a kitten playing piano lover, a size XL t-shirt, or subscriber to Marvel Memes. These step-by-steps'll bring your feed back to the glory days of factory settings, and award you with a blank canvas onto which you can pollute with all your new profound hobbies, electro-fusion indie bands, or those crypto-marketing gurus you love so much. Think of this as a turning point in the fight against the machines – and you have the secret weapon.
https://www.theverge.com/23191292/control-social-algorithms-feeds-reboot-how-to
Delayed Messages on iOS
What if 'now's not the time' for sending out messages? Then worry not! We've located an individual dedicating their spare time towards programming delayed text messages using the native iOS messaging platform. Delayed messaging means you can post at precisely the right moment. Selling ice cream in the middle of the day, de-lish! Wishing someone a good trip this afternoon – bon voyage! Casual acquaintance has a birthday next week – all the best, Josh! Deploy this for maximum success.
http://caleb.software/posts/ios-delayed-messages.html
What Comes After Git...?
Open-source collaboration has been plateauing ever since Kubernetes has come to town a decade ago. GitHub and Git have been home to a host of problems – but thanks to a few great ideas for a version-control system, these topics might not be such an issue anymore. Some incredible initiatives include atomicity across projects, native package management, semantic diff, merge queue data structure, large file storage, and much more. Click to read the post.
https://matt-rickard.com/what-comes-after-git/
Sorry, robots aren't people!
A growing minority claims that AI chatbots are becoming sentient. Of course, any amount of time with a bot will give us confidence of their ability to empathise and provide compassionate reactions to our problems. The functions of these robo-humanoids are impressive, no doubt. But their ability to persuade people of their similarity to people is becoming slightly alarming – one might even say pre-apocalyptic…
https://www.theregister.com/2022/07/04/ai_in_brief/
The Logical LogicAnalyzer
Raspberry has done it again! Check out its Pico variation offering an analyzer boasting up to 24 digital channels, edge triggers, pre & post trigger sampling, plus pattern triggers of up to 16 bits. What's even greater is the logic analyzer offers earth-shatteringly powerful video software that lets you visualise the data, export captures, use protocol analyzers and more!