A strong RFP outlines product requirements and requests suggested solutions from prospective providers. Yet, with so many IT service providers available, it's critical to be as explicit as possible and produce a thorough RFP.   
That's why we've put together this guide on RFPs, which summarizes all you need to know about what RPF is, why it is essential and how to create it when you are searching for an IT service provider. 
What is an RFP?
RFP stands for Request For Proposal. It is a business document that a company or an organisation can post to announce a new project opportunity and to elicit a response from potential vendors, indicating that bids from contractors are sought. Most organisations launch their projects through RFPs, and even some governments use them.  
The RFP essentially describes the project and its goals, as well as the organisation that is sponsoring it. It also includes the terms of the bidding and potential contract. It typically contains a section called a statement of work, defining the scope of work to be provided. This section describes the tasks that the winning bidder will have to perform, as well as a timeline for the deliverables.  
The whole process usually consists of three steps: issuing the RFP, gathering offers and client references, and picking the best vendor.  
To sum up, when you are looking for an IT services company to work on your project, you can issue an RFP to communicate your business need for such services. The RFP process is a standard in the industry, but it still causes confusion sometimes. However, it is not difficult to create one, and it is essential if you want to find a reliable service provider.  
Let's discuss the importance of IT RFP now. 
RFP for IT Services - why is it important?
Your IT services RFP will attract the best service providers. 
The RFP writing process enables organisations to evaluate which providers are most prepared to assist them in overcoming an issue or achieving a strategic goal. Thanks to that, a request for a proposal can foster a competitive environment in which prospective applicants must focus and show their best quality and services to win. This way, you can be sure that the potential vendors will propose their best when they bid.  
The RFP process helps you establish the project's requirements. 
Before you start working on your future product, you must establish requirements. Of course, specific industries have different needs, so you will have to consider what is the most important in your field. Well-written requirements set expectations for the future service provider and thus ensure that only those qualified apply, meaning you do not waste time on those who do not have the capabilities to accomplish what you need.  
It can help you cut expenses. 
You can save money by creating an IT services RFP. Such a request allows you to screen potential providers, compare their prices, and see if their experience is relevant to your service requirements. If you conduct the bid process properly, you can save on operating costs - for example, you can compare the prices of all the vendors applying and cross out those who you deem too expensive for your company.
Having set financial criteria, you can find a vendor that does not charge more than you can spend for their services. Choosing one that has both a good track record and reasonable financial expectations can help your business achieve success.  
It has the potential to establish the scene for satisfying cooperation. 
It drives you to establish requirements.  

 

By simplifying the supplier screening processes, RFPs may also help companies cut expenses and save time and resources.  

 
It has the potential to establish the scene for fruitful and satisfying professional cooperation.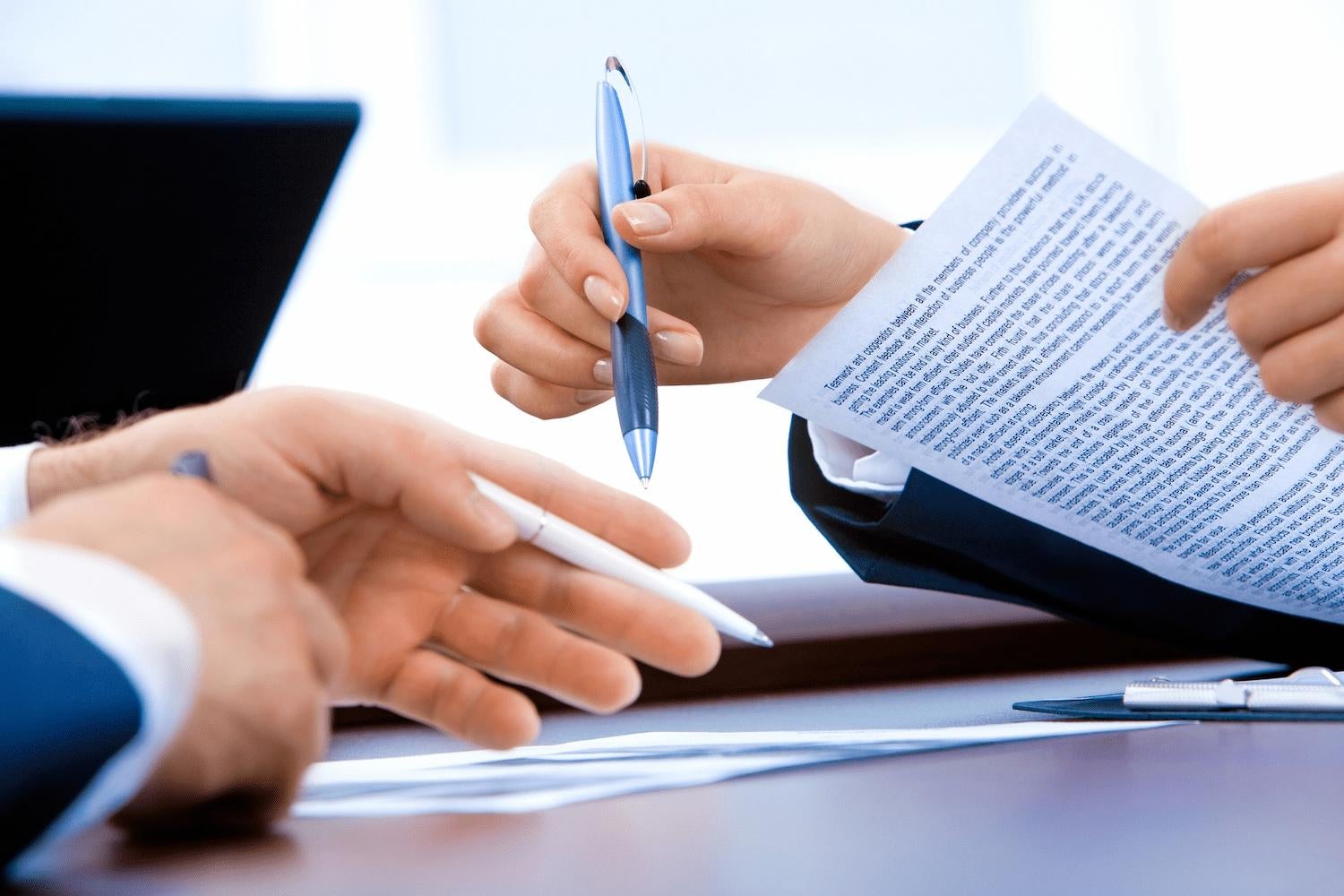 The eight steps of writing a good technology RFP
Even though at first creating an RFP may seem difficult, it is not really that hard. To get the response you want, remember to keep it clear and professional, with enough details for the vendors to understand what exactly the objectives and your strategy are. 
Fortunately, the structure of an RFP is rather simple and can be summed up in eight points: 
Background information -

i

t is especially important, as anyone applying would like to know more about the business they will work with.

 

Detailed project overview

– put in as many details as possible to avoid possible confusion in future.

 

Specific project needs –

explain what are the definitive requirements that absolutely have to be fulfilled.

 

Project deadlines –

information about dates, especially the finish deadline, is crucial in an RFP. 

 

Potential vendor Q&A –

include answers to some of the questions that vendors will likely have to save time later.

 

Criteria for evaluation

– make the criteria that will be used to assess the project work clear.

 

Potential difficulties

– make the future vendor aware of the issues they might encounter.

 

Submission guidelines

– include a clear statement of how should an answer to your RFP look like.

 
By providing sufficient information on each of the parts, you make sure the vendors have a complete idea of what is the top priority and what kind of expertise will be needed. It also describes aspects such as resources required, the general lifecycle management, key evaluation criteria and potential issues. Explain and define everything properly to avoid confusion, as some vendors do not apply to proposals that are vague and lack important information. Do not only focus on what job has to be done - write in detail how it needs to be done, too!  
Also read: How To Do a SWOT Analysis for an IT Company?
RFP for an IT service provider 
Overall, with a professional RFP, you can avoid wasting time, as there is no need to look for a vendor yourself. You will receive offers from vendors along with their action plans and pricing ready. However, if none of them seems to fit your software concept, you are not required to select any of them.  
It is a great idea to solicit vendors through an RFP - especially as it can save you both time and money while also ensuring that only those who are qualified will apply. It can be a greatly effective way for you to connect to vendors, partners and organisations that have the resources and expertise to work on your project.