To my favourite people in the world, 
We're looking back - but gazing into the future.
Our issue will take a deep breath and examine Google Carbon, through suspicious eyes. We'll laugh at machine learning as it fails to predict our favourite products. We'll dazzle you with a new home-made Casio retro smartwatch. We'll warn you where projects can go wrong. Plus, we'll offer you the secret to eternal youth and happiness. Not bad for a single issue of our publication, right?
Enjoy this read, just as much as we've enjoyed entertaining you.
We hope to speak to you soon!
Until then, keep those suspicious eyes sceptical and cynical!
Sincerely,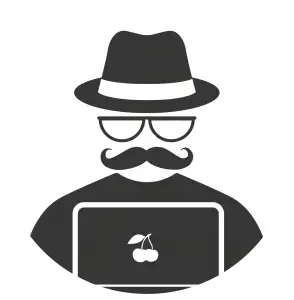 Dan 'the Man' Kowalski
Editor-in-Chief, The Hacker's Tribute
Uneducated Machine Learning
According to Columbia University – and these are some smart people – AI might be adept at selecting addicting YouTube sensations and feeding them to an oblivious online audience, but the machines aren't too good at recommending real, usable solutions to our lives. According to the study, ML just isn't 'quite there yet' when it comes to making recommendations in marketing, sales, and retail. In fact – it's got some way to go, read the paper for more enlightenment!
https://statmodeling.stat.columbia.edu/2022/07/21/predicting-consumers-choices-in-the-age-of-the-internet-ai-and-almost-perfect-tracking-some-things-change-the-key-challenges-do-not/
Design for Design's Sake?
Sometimes, client-designer relationships go south. Sometimes they go rock-bottom. Some experiences are a testament to what could go wrong but make for great warning signs. The following is a great way to learn from one's mistakes – without committing them yourself! Wow, now that's a world in which we all want to live in. But seriously, note the breakdown in the working relationship in this step-by-step post, and apply it to your current projects. You're bound to learn a thing or two…
https://mtlynch.io/tinypilot-redesign/
Developers, This Will Save Your Life!
That's right, there's a secret to longevity in our profession, known for chronic burnout, excessive cynicism, and tendencies to wear black Atari design t-shirts. The key to building yourself into the superhero you desire to be is through this-here post. It's a revelation among revelations, and this piece of advice is certain to boost your creative, operating, and skills potential. Heard enough hype from me? I thought so. See the post, it's worth it.
https://herman.bearblog.dev/the-best-investment/
Retro Casio, Future Player
The F91W is an institution among watches. It beckons an age when Floppy Disks contained all the information of the world, and applications were paper based. We're pleased to see a merger of two worlds, through the prism of a home-made smartwatch interface, using the original Casio chassis. Check out this smartphone-integrated wristwatch and be well and truly immersed in the styles of better times!
https://gitlab.com/_Pegor/kepler_fw
Google Carbon is the Future
The old king is dead. Long live the king. The designated successor to C++ programming language is touted to be Google Carbon. People are certainly stoked, but others are a little more sceptical. Firstly, many will be keen to see how it fares against Rust. This paper says, 'bring it on!'
https://devclass.com/2022/07/20/google-brands-carbon-language-as-experimental-successor-to-c/?td=rt-3a