My Dear Hackers,
Much like driving a car, navigating cyberspace holds many opportunities and dangers. On the one hand, it speeds up your day and makes it more convenient with new gadgets like Intel's app that transfers texts from your phone to PC. On the other hand, you have to watch out for many threats - such as scammers who can use your name and qualifications for a fake job hunt or even deepfake Elon Musk
I almost forgot - there is also the ongoing dispute between proponents of unambiguous and abstract naming conventions for coding components. In some cases, it is a matter of life and death. 
We are delighted to have you here! Have a good read and don't forget to stay yourself - literally. 
Sincerely,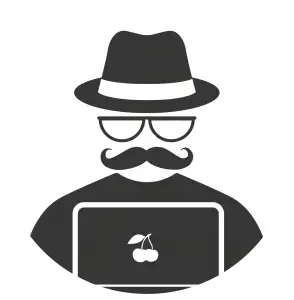 Dan 'the Man' Kowalski
Editor-in-Chief, The Hacker's Tribute
Getting Cryptic, Are You?
Contrary to widespread prejudice, the art of illusion has much to do with naming software. Or at least with the general demand to make the names of libraries, repos or other components more straightforward. Why is this so? It turns out that by trying to be transparent and naming a plugin update checker, a plugin-update-checker, we can do more harm than good - and only create an illusion of unambiguity. To see why the name of a creature from Lord of the Rings might be a better idea for a name, read the full article. 
https://medium.com/@histocrat/software-component-names-should-be-whimsical-and-cryptic-ca260b013de0      
Doppelganger versus Identity Thief 
As the Halloween season approaches, I'd like to present you with a slightly disturbing piece of news. Imagine that someone has gathered a lot of accurate information about you from public websites and created a false persona of you. Why? To hire someone to impersonate you and get a job. Now stop imagining because that's the reality that happened to Connor Tumbleson, a software engineer and developer from Sourcetoad. And he found out about it by accident, only thanks to the honesty of a person who was recruited for the scam. 
 Isn't it unsettling to imagine that your name, background and qualifications can be exploited to deceive others and hire an alternative version of you? 
https://connortumbleson.com/2022/09/19/someone-is-pretending-to-be-me/     
Internet's sinister side
We are on the dark side of new technologies. After fake job interviews and whimsical code names, prepare your antsy programming senses for the trickster paraphernalia of GitHub. You thought right - deepfakes. Unfortunately, most of the tools you need to create such videos, such as source code or account authentication bypass services, are available to everyone. If not on GitHub, then on dark web forums. This encourages thieves to steal identities and impersonate CEOs to access sensitive information, create government accounts or use someone else's name for a fake interview. Sound familiar? 
https://www.theregister.com/2022/09/28/trend_deepfake_video/ 
Can you feel the... S.M.S tonight? 
To end on a slightly less cynical note, this new tech from Intel is something we all have been waiting for a long time! They are introducing Unison, an application designed to connect Intel PCs with smartphones. We are not only talking about Android-based phones here, but iOS phones too! It seems we will finally be able to receive SMS on our devices, folks. And not just that - answering and making calls, as well as sharing files are included in the package. We are living in the future.  
https://www.theverge.com/2022/9/27/23374867/intel-unison-windows-laptop-connectivity